Monday, September 12th, 2022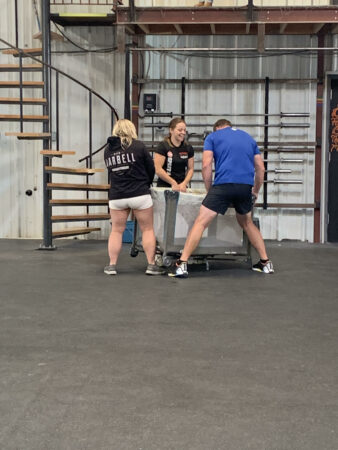 Question – How many CrossFitters does it take to set up a playpen? 
WORKOUT OF THE DAY
Warm Up:
Rowling for Burpees Over the Rower x 4
Skill:
Front Rack Mobility
Front Squat
WOD:
For Time-
21-15-9
Front Squats
Calorie Row
Skill/Mobility:
5-7 Minutes:
Double Under Ladder- up by 5s to 25 and back down. If you miss, 1 shuttle run.